When it comes to weight loss treatments, it seems like semaglutide drugs such as Ozempic and Wegovy are here to stay. To be fair, they kind of have to be. Clinical studies show with near-certainty that once you stop taking these drugs, you'll gain the weight back. Unless you've changed your underlying nutrition or fitness habits while on Ozempic or coming off of it, all of those costs, side effects, and injections will be for nothing.
Which begs the question: Can you transition off Ozempic without losing all your progress? 
Short answer: there are promising signs that you can. Especially by incorporating more supernutrients like prebiotic fiber into your diet, which mimics the same weight loss mechanism of drugs like Ozempic. Here, we're exploring tips for going off Ozempic naturally and healthily, plus some advice on how Supergut can even help alleviate common Ozempic side effects while you're on it.
How Ozempic Works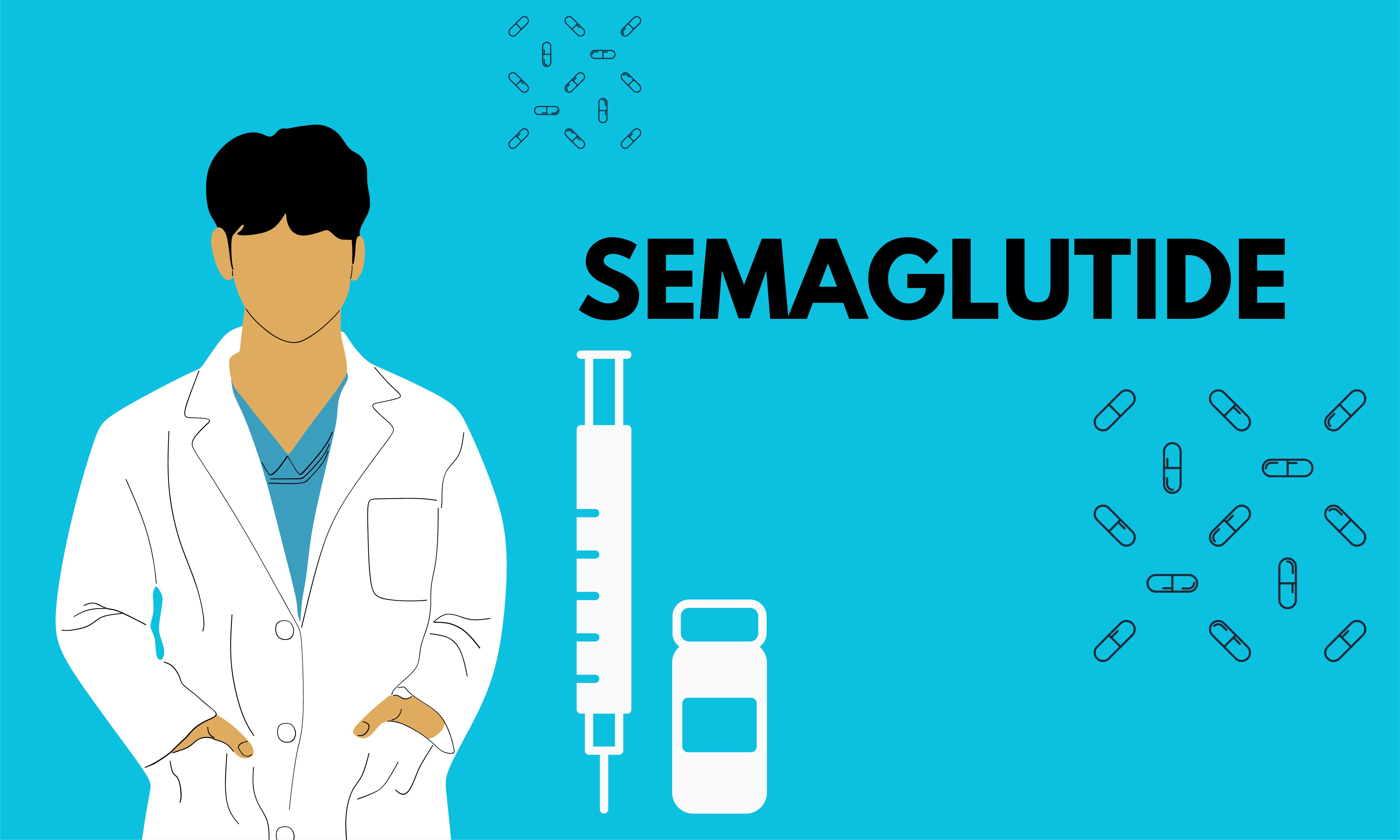 Ozempic, along with drugs like Wegovy and Mounjaro, belongs to a class of medications called GLP-1 agonists. Originally developed for diabetes management, these drugs are now increasingly being prescribed for weight loss. 
The primary mechanism through which they operate is by suppressing appetite, controlling blood sugar, and slowing stomach emptying. 
However, once you stop taking the medication, the suppressed appetite will all but certainly return, which can lead to an increase in food consumption and weight regain. A study from 2022 found that many people gained back lost weight within a year(!) of discontinuing the medication. 
Furthermore, these drugs can come with a fair share of side effects ranging from minor digestive issues to more severe reactions.
Why Transition Off Ozempic?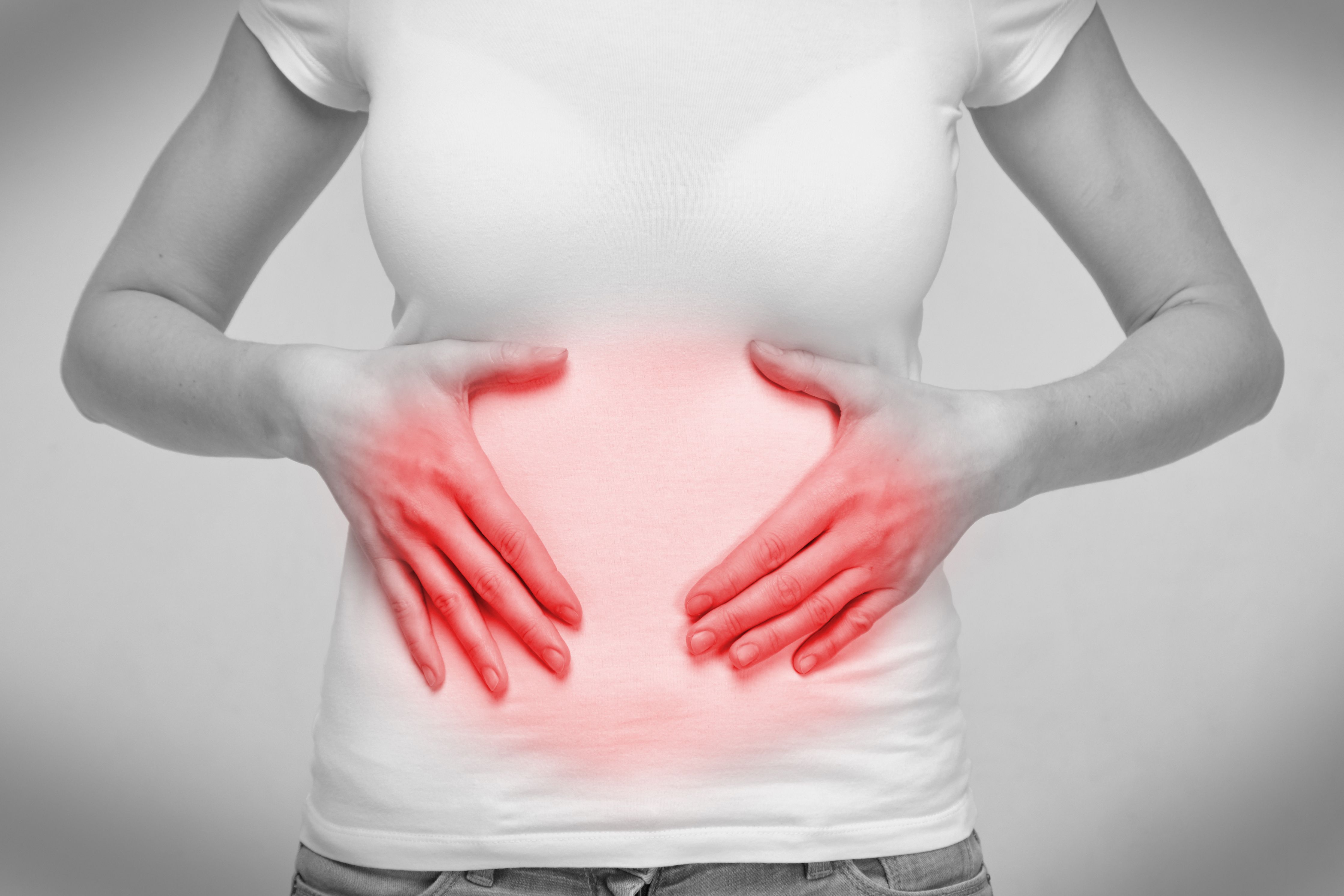 Drugs like Ozempic can be incredibly effective for weight loss. On average, users lose about 10-15% of their body weight when taking these medications. But when you consider the short-term risks and long-term unknowns, it's easy to see why some people are considering transitioning to natural Ozempic alternatives: 
 
Side effects: Some people may experience side effects that impact their quality of life. These can range from gastrointestinal issues (like diarrhea and nausea) to more serious health conditions (like pancreatitis or even kidney failure).
 
Desire for natural methods: With increasing awareness of holistic health, many are looking for natural ways to manage their weight without pharmaceutical intervention.
 
Cost and accessibility: Not everyone has the means or desire to continually invest in prescription medications, especially when you consider these drugs in particular can cost upwards of $1k per month!
What to Consider Before Transitioning Off Ozempic
Before making the decision to stop Ozempic, it's crucial to consult your healthcare provider. A professional can help you understand the best way to transition and what alternative options may be most appropriate for you. Side effects, tapering schedules, and blood sugar monitoring are essential considerations in this process.
What Happens When You Stop Taking Ozempic?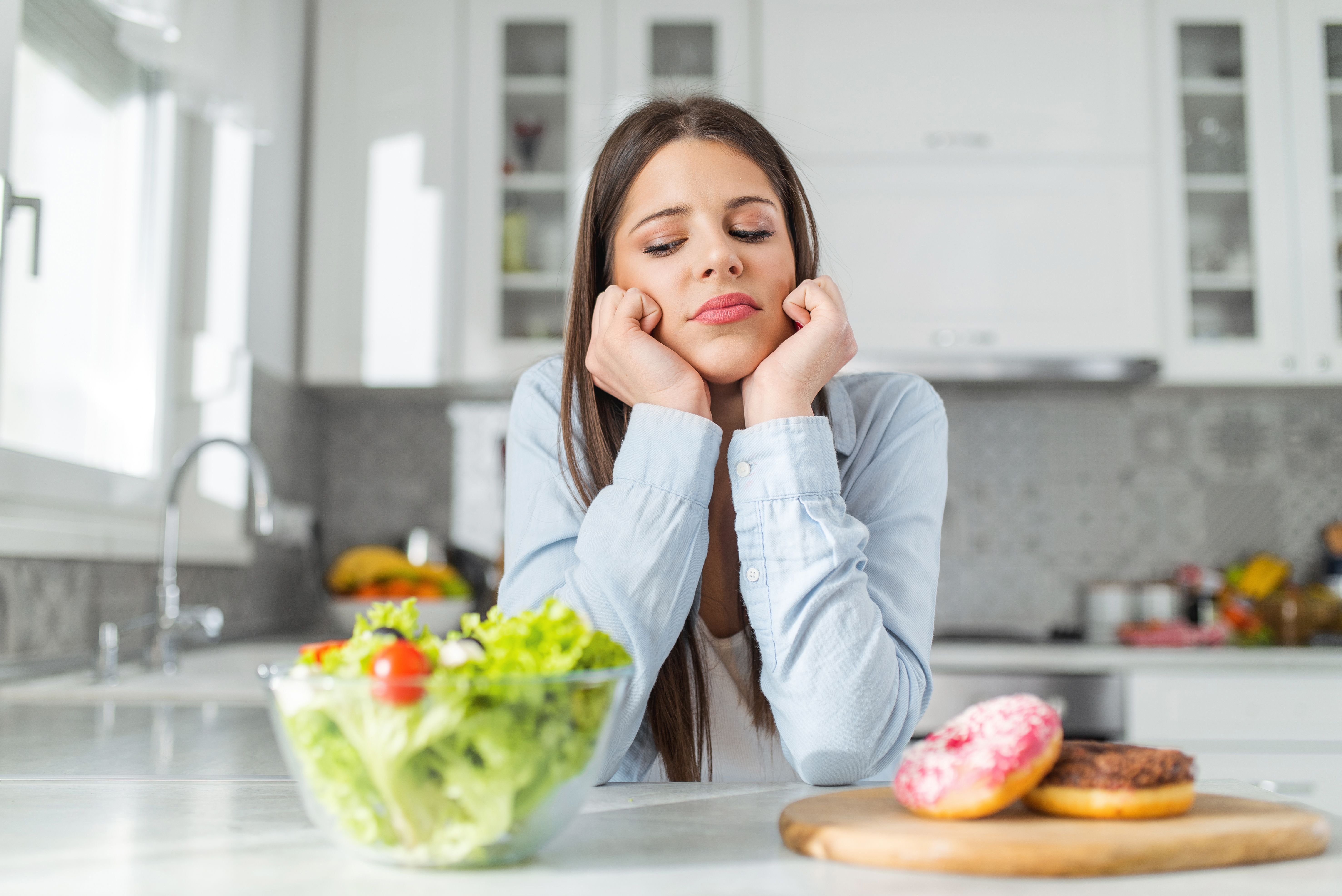 When you stop taking Ozempic, a few things happen:
Return of Appetite
The appetite-suppressing effect of the drug will diminish, leading to an increased appetite.
Potential Weight Gain
As a result of the increased appetite and potential increase in food consumption, there's a big likelihood of regaining some or all of the weight that was lost while on the medication, as clinical studies have confirmed.
Change in Blood Sugar Control
If you stop taking Ozempic, you might see elevated blood sugar levels, increasing the risk of diabetes-related complications.
Slow Return to Normal
While on Ozempic, some people experience side effects like nausea, diarrhea, vomiting, and constipation. Once the medication is stopped, these side effects usually subside. However, the body may take some time to adjust after stopping the drug, and there might be transient symptoms.
Need for Alternative Diabetes Management
If you were taking Ozempic for diabetes management, you'd need to consult your doctor about alternative medications or strategies to maintain good blood sugar control after discontinuing Ozempic.
5 Ways to Safely Transition Off Ozempic
Here are a few tips to ensure sustainable weight loss after transitioning off Ozempic.
Get an Expert Opinion
Professional medical advice is the first and most crucial step in this transition. Your healthcare provider can guide you through the process and ensure it's done safely. Reducing the dosage of Ozempic gradually can mitigate the risk of severe blood sugar spikes. Your healthcare provider can help you establish an appropriate tapering schedule.
Increase Physical Activity
Regular movement not only contributes to weight loss but also helps in maintaining it. Aim for at least 150 minutes of moderate to vigorous activity every week (or 20-30 minutes per day). Even small steps like parking farther away or using stairs can make a difference. As your stamina builds, incorporate more intense activities like resistance training.
Focus on Overall Health
Weight is just a number, and it doesn't always reflect your overall health. Concentrate on improving other health metrics such as blood sugar, blood pressure, and cholesterol. Remember, the goal isn't just to be thin; it's to be healthy and live a full, vibrant life.
Prioritize Sleep
A good night's sleep is crucial for overall health and can impact your weight management. Poor sleep can lead to weight gain and increased hunger. Ensure you're sleeping in a conducive environment—dark, quiet, and cool (between 60-67 degrees Fahrenheit). Moreover, maintain consistent sleep hours even on weekends to regulate your body's internal clock.
Consume Foods that Promote Satiety
Arguably, most important of all—to counteract the increased appetite post-Ozempic, choose foods known to increase feelings of fullness. Foods rich in dietary fiber like fruits, vegetables, and whole grains, lean proteins, and healthy fats should be your go-to. Prebiotic fiber, in particular—found in foods like green bananas, raw potatoes, oats, onions, and legumes—is very good at both nourishing good gut microbes and promoting satiety. For example, Supergut's prebiotic fiber is clinically proven to help curb hunger cravings.
What to Eat While on Ozempic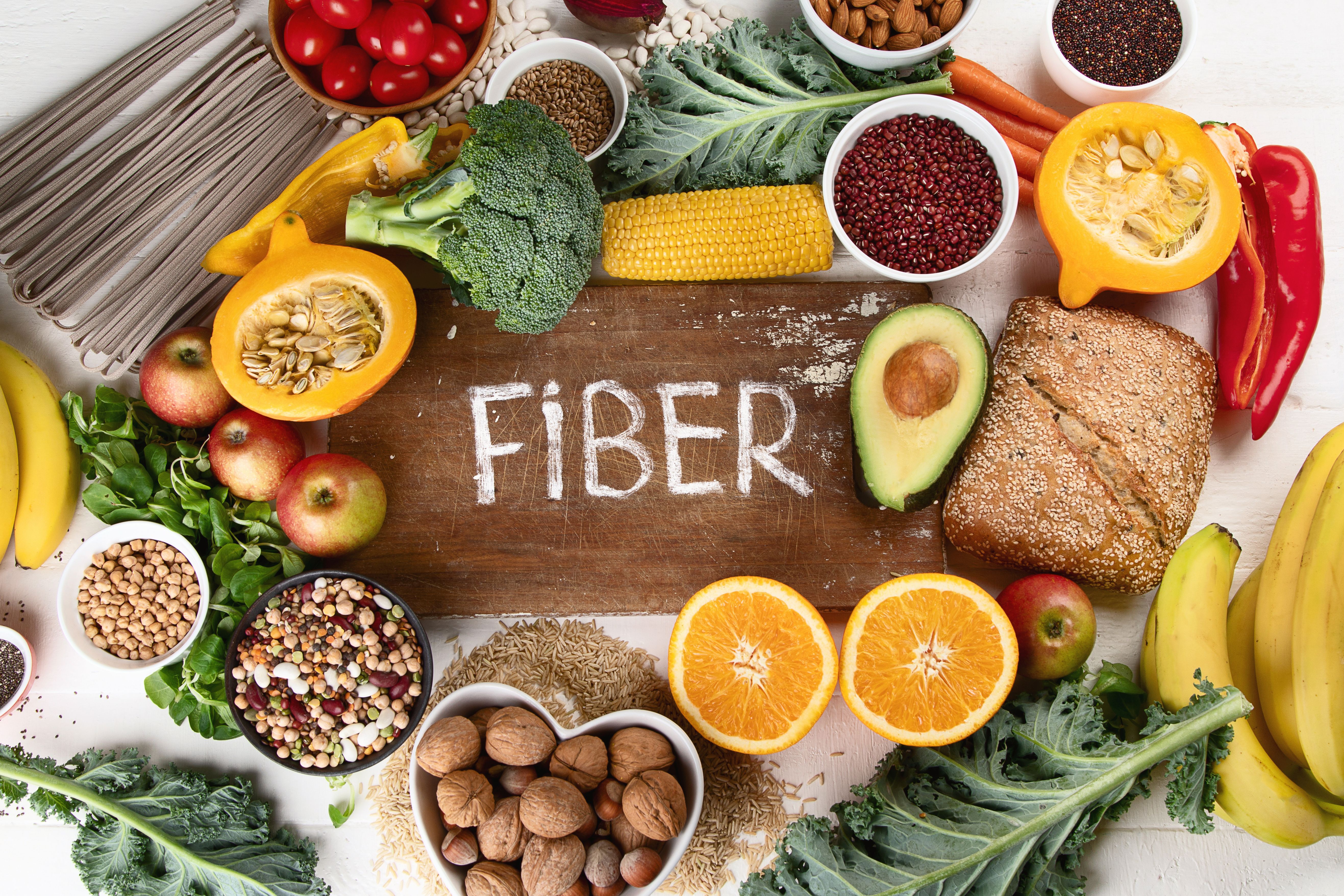 One of the hallmarks of Ozempic is that it curbs cravings in a fairly intense way. Not only do fatty  and highly caloric foods become largely unappetizing, but if you eat them while on Ozempic, you may actually get physically ill. This isn't the kind of thing where you get an injection and eat as much as you want forever. You may actually get quite sick if you do that.
The good news is that there are certain foods that complement Ozempic and augment its weight-loss benefits. By and large, the best foods to eat while on Ozempic are the same as those you'd want to prioritize if going off Ozempic. This includes lean proteins, omega-3 fatty acids, and a vibrant mix of vegetables, whole grains, fruits, nuts, and seeds. Arguably most important of all is incorporating more prebiotic fiber into your diet! 
Prebiotic fiber is packed with gut-nourishing nutrients that actually work in a very similar way to Ozempic. When you feed your gut microbes these foods, they ferment into metabolites called short-chain fatty acids (like butyrate) which in turn stimulate GLP-1 production. 
Which means there are two major benefits to eating more dietary fiber while on Ozempic:
It compounds the weight-loss benefits of the drug.
 
When the time comes to eventually transition off the drug, having that foundation of healthy eating habits under your belt makes doing so much, much easier.
How Supergut Can Help With Ozempic Side Effects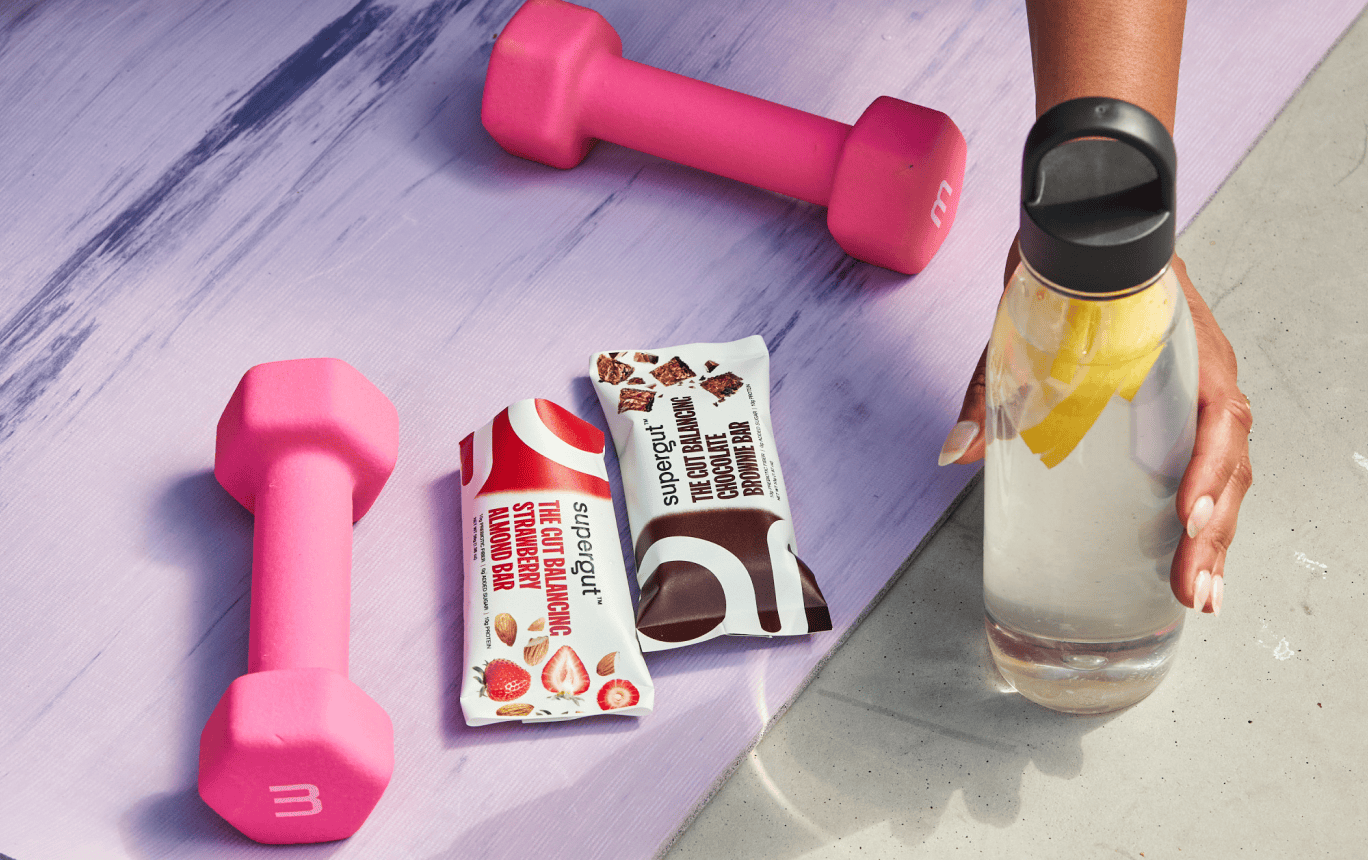 Let's say you and your healthcare provider determine it's best for you to remain on Ozempic. This isn't the end of the world. As we've discussed, these drugs are powerful tools for weight loss and blood sugar management. Even if you experience some of the negative associated side effects, there are actually things you can do to alleviate these.
Remember, some of the most common side effects of Ozempic are gastrointestinal issues—things like nausea, gas, bloating, and diarrhea. Prebiotic fiber is inherently one of the very best things you can eat to improve all of these issues. 
In this way, prebiotic foods like Supergut offer a double-whammy complement to Ozempic. One one hand, they mimic and compound the exact same weight loss mechanisms in your body as Ozempic by feeding the good bacteria in your gut and unleashing short-chain fatty acids and GLP-1. 
On the other hand, Supergut's prebiotic fiber is also clinically proven to nourish good gut microbes and improve digestion. So, if you're experiencing nausea, diarrhea, or other gastrointestinal symptoms caused by semaglutide drugs like Ozempic, prebiotic fiber can alleviate these symptoms.
Conclusion
In short, if you're hoping to transition off Ozempic or even looking to complement the drug with foods that will reduce some of the side effects, there are things you can do—and eat—which will help. Chief among them is prebiotic fiber. And if you're struggling to get enough fiber in your diet through whole foods, then Supergut can help you fill in the gaps.