Semaglutide drugs like Ozempic and Wegovy have made major waves in the world of weight loss and diabetes management. As GLP-1 agonists, these drugs have a unique ability to regulate blood sugar, slow down stomach emptying, and promote weight loss by silencing "food noise" and curbing cravings.
However, these drugs can also trigger uncomfortable side effects and in some cases even repulsion to certain foods. If your body experiences what's effectively an allergic reaction to certain foods, you run the risk of missing out on important nutrients.
The good news? There are certain foods to eat while on Ozempic that not only alleviate some of the drug's side effects, but even augment some of its benefits!
Chief among these is prebiotic fiber. Here are some additional foods to eat (and avoid) while on Ozempic.
Understanding Ozempic's Mechanism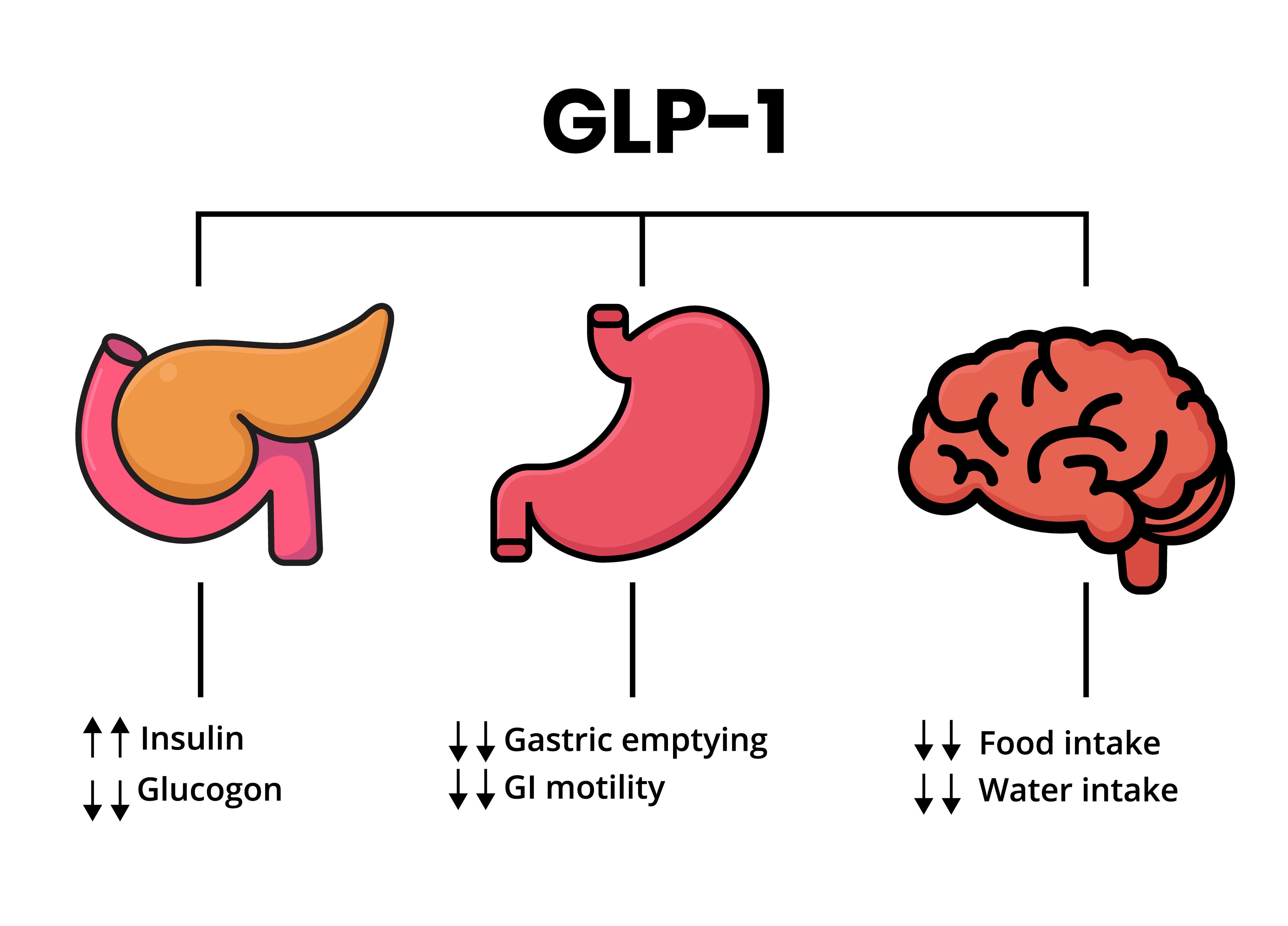 At the heart of Ozempic is semaglutide, a powerful component that mimics the GLP-1 hunger hormone and works in part by prolonging digestion. This means that when you eat, your food lingers longer in the stomach, giving you a prolonged sense of fullness. But, this slowed digestive process also means certain foods can become challenging to digest, triggering uncomfortable side effects.
Why Some Foods Trigger Ozempic Side Effects
Ozempic's primary mechanism may be a double-edged sword. While it ensures you feel fuller for longer, certain foods, when consumed, can stay in the stomach for extended periods, increasing the risk of discomfort. Some users literally describe feeling filled up to the brim, almost like you'd fill up a gas tank.
High-fat and greasy meals, known to slow down digestion, can cause additional gastrointestinal issues, even if you weren't on Ozempic. Notably, semaglutide can further delay the movement of such foods, leading to symptoms like heartburn, bloating, and gas, which many patients report.
Foods to Avoid While on Ozempic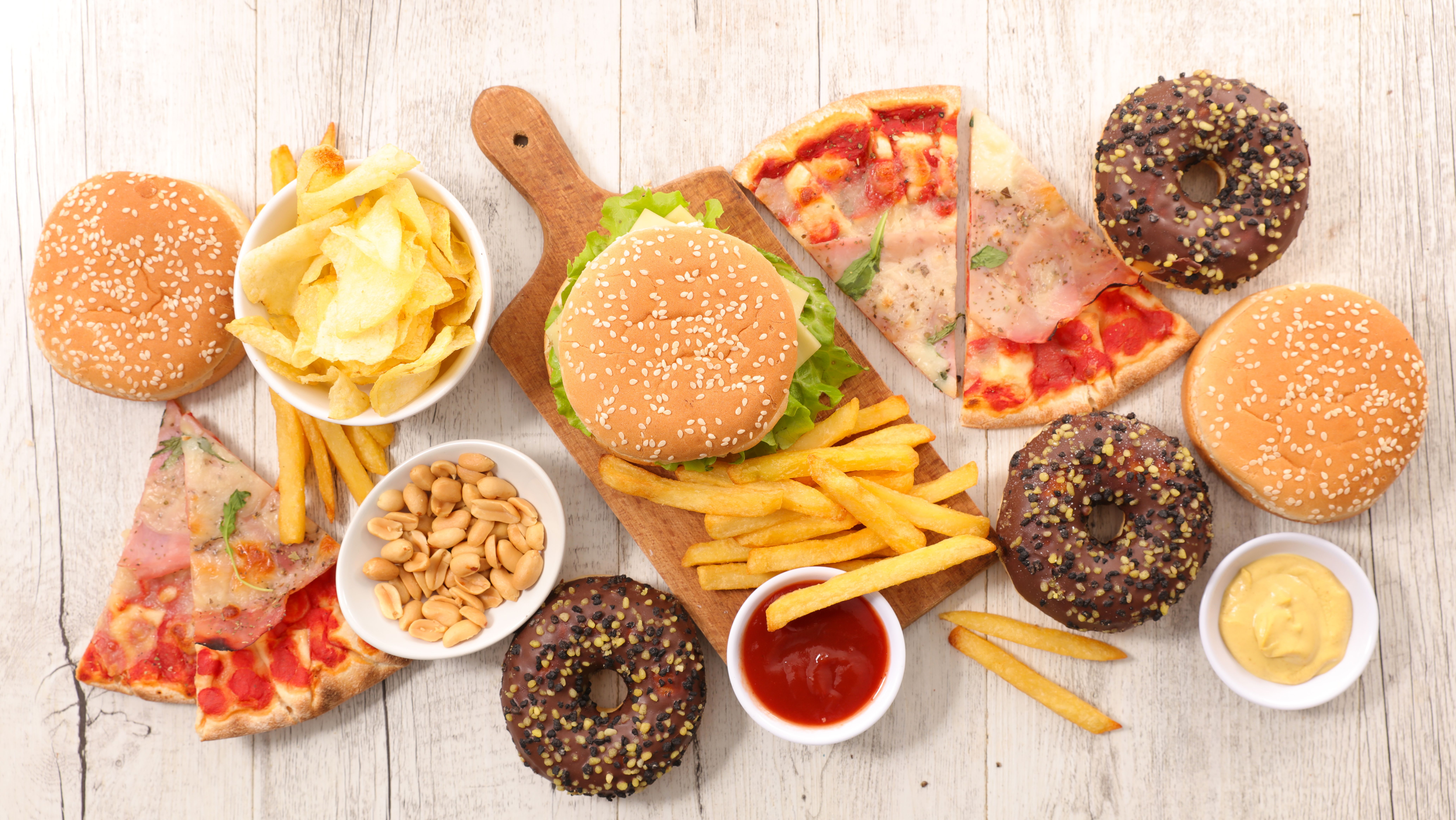 If you're aiming for a smooth Ozempic journey, some foods are best kept at arm's length:
 
High-fat foods: Think fried chicken, butter, and other greasy dishes. They're notorious for causing prolonged digestive discomfort.
 
Alcohol: A glass of wine or beer may seem harmless, but alcohol can exacerbate GI distress.
 
High glycemic index foods: These can spike blood sugar levels, so it's best to tread lightly.
According to Dr. Patricia Pinto-Garcia, MPH via Healthline, "It's also a good idea to avoid high glycemic index foods, ultra-processed foods, and high sugar foods and drinks because they can increase blood sugar." 
Specific foods to be wary of include red meats, sodas, and cheeses. Surprisingly, even the caffeine in your morning coffee and spicy foods can make heartburn more pronounced.
Foods and Drinks Least Likely to Cause Side Effects
While no "Ozempic diet" fits all, there are general guidelines that patients can consider:
 
Opt for foods that are easier on the stomach. Obviously, there's no one-size-fits-all solution here. Everyone's gut microbiome is different and consequently reacts to foods differently. But in general, avoiding highly processed foods, refined carbs, sugar, and saturated fat is a good idea. 
 
Consider foods with high water content, such as soups. Not only are they easy to digest, but they also keep you hydrated.
 
Cold, clear beverages are a go-to. Novo Nordisk, the maker of Ozempic, suggests ice-cold drinks to stave off nausea.
The Best Foods to Eat While on Ozempic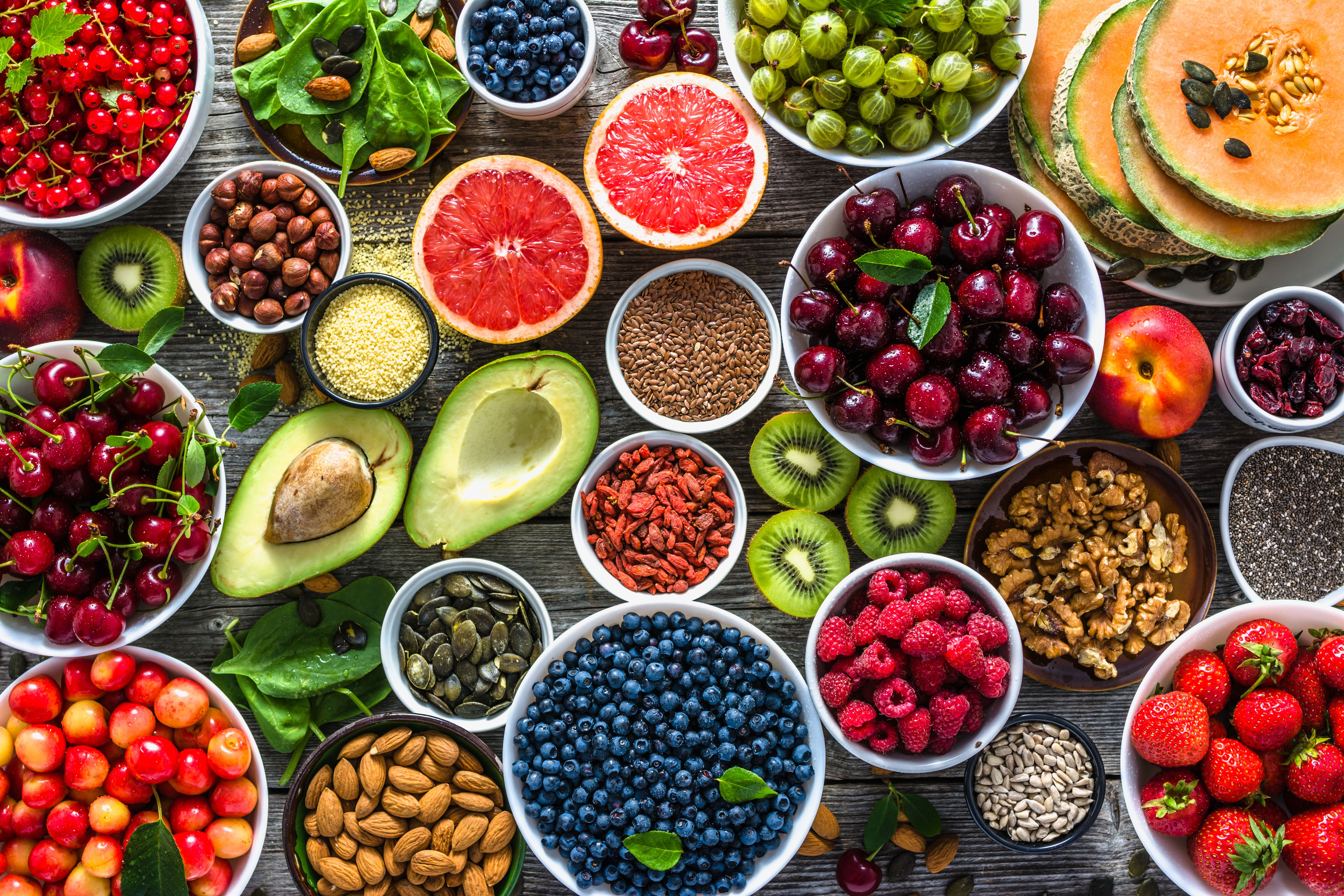 By and large, the best foods to eat while on Ozempic are the same as those you'd want to prioritize if going off it. These include: 
Lean Proteins: Such as poultry, fish, tofu, and legumes. They provide essential nutrients without an overload of fats, which might exacerbate gastrointestinal discomfort.
 
Whole Grains: Oats, quinoa, barley, and whole grain bread or pasta offer sustained energy without rapid spikes in blood sugar. They're also a good source of resistant starch.
 
Vegetables and Fruits: Prioritize non-starchy vegetables like leafy greens, bell peppers, cucumbers, and zucchini. Also, consider low-glycemic fruits like berries, apples, and pears.
 
Omega-3 Fatty Acids: Found in fatty fish (like salmon and mackerel), flaxseeds, and walnuts, these help with inflammation and provide essential fats without the heaviness of saturated fats.
 
Nuts and Seeds: In moderation, these provide essential fats, protein, and various vitamins and minerals.
Most Important of All: Prebiotic Fiber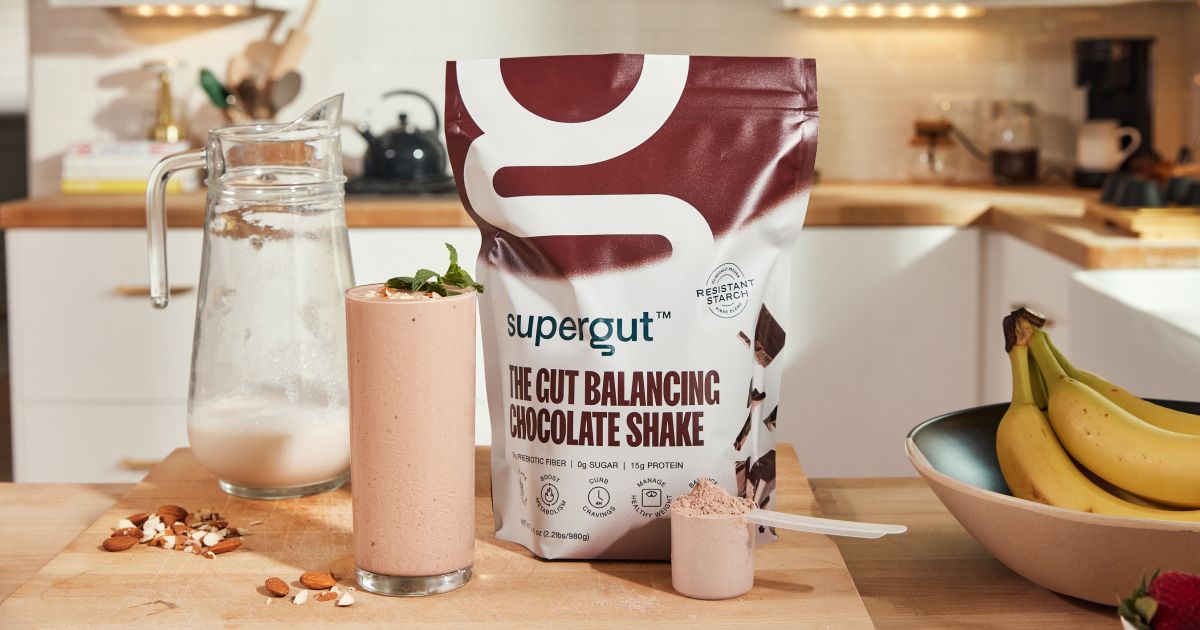 The reason prebiotic fiber is such a rockstar nutrient for people taking Ozempic is twofold: 
 
It actually mimics the exact same weight loss mechanism as Ozempic's active ingredient, so when you eat prebiotic fiber it's like a double-whammy of benefits
 
Prebiotic fiber also has the unique ability to alleviate many of Ozempic's most common gastrointestinal side effects. It's clinically proven to improve digestion, which covers things like gas, nausea, bloating, and diarrhea
If you're looking to augment benefits and alleviate symptoms of Ozempic, then prebiotic fiber is the way to go.
Conclusion
Drugs like Ozempic and Wegovy are considered to be lifelong treatments. One of the big reasons behind this classification is because many users will experience weight regain if they go off the drug. But there are actually dietary and lifestyle changes you can implement while on the drug that can both maximize its effectiveness and even set yourself up for success if you're considering transitioning off Ozempic.
Foods like prebiotic fiber are considered Nature's Ozempic. If you're struggling to get enough of this supernutrient in your diet, then Supergut's clinically proven products can help you fill in the gaps and work in tandem with semaglutide drugs.